Newly Aquired Floyd Reese has been know to draft tremedously. Here are some of the best draft picks/moves that Floyd made with the Oilers/Thumbtacks. He was the GM from 1994-2006

10. The 6th Rounders-
Anthony Dorsett- 1996- played 8 seasons made 290 tackles as a safety. Key component in thier Super Bowl run.
Justin Hartwig- 2002- Center- Started all 16 games for the Steelers this season and has started 79 games in his career including a superbowl run with the Titans

9. Bo Scaife- 2004- 6th- TE- This season has 58 catches and 561 yards. Averages 42 catches per season.

8. Kieth Bullock - 1st Round LB- Has over 900 tackles in 8 seasons and had 98 tackles for a great Titans defense this year.

7. Samari Rolle- CB- 1st Round- Pro Bowler in 2000, has 28 picks in his career.

6. Jon Runyan- OL- 1996- 4th Round-- Has started every game since 1997. Pro Bowler in 2002. Beast of a lineman

5 Javon Kerse- 1999- 1st- The Freak has 73 sacks in 9 seasons and disrupts QBs with his constant pressure.

4. Albert Haynesworth 2002- 1st- One of the Best DT since being draft. An umovable force.

3. Eddie George- RB- 1996- 1st Round- Propelled the Titans to a Super Bowl. Over 10,000 yards rushing and 68 TDs.
2.
Derek Mason –1997- 4th round
_ Potential Hall of Famer. Over 10,000 yards recieving. Still consistently having 1,000 yard seasons for the Ravens. A steal in the Fourth Round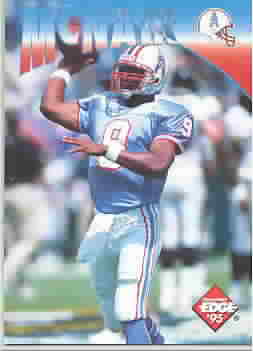 1. Steve McNair-QB- 1995 -1st Round- Floyd took a chance on small school QB and it paid off with a trip to the Super Bowl. He was the MVP in 2003 and three time pro Bowler.