Greg Rak
WR Jabar Gaffney and Long Snapper Lonnie Paxton have followed Josh McDaniels to the Broncos.
Lonnie Paxton has been the Patriots long snapper for 8 years and has snaped snaps for numerous famous Adam Vinatieri wining kicks. So without Lonnie there would be no Vinatieri.....just playing. Lonnie was a great snapper because I can never remember a time where I was yelling at the TV that there was a terrible snap which is what makes a good long snapper.
Lonnie was most known for his snow angel after Vinatieri's 2001 winning kick in the snow vs Da Raiiiiders in the tuck game. Lets hope his signing does not bite the Patriots in the ass and they can find another Long Snapper whom we wont know plays on the team. Just like refs if you dont say the long snappers name all game they must be doing something right.
Jabar has been a steady performer for the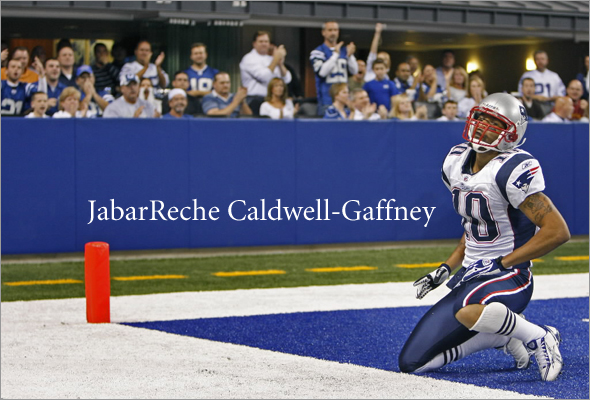 Patriots over the last few years totaling 74 catches and over 900 yards over the last two years. He has made some big plays (playoffs 2006) and made some big drops (Indy 2008, Super Bowl vs GMen). Playing along side Randy Moss and Wes Waterbug Welker should give constantly give you man to man coverage. In my eyes Jabar did not take advantage of that over the past two years. He is nothing more than a mediocre 3rd WR and I do not think this is a big loss at all.
Although this puts the Patriots thin at wide out and now need a new 3rd WR. Weather it is through the draft or through free agency the Patriots need to find someone who can beat those one on one coverages and give Moss and Welker more room to roam.