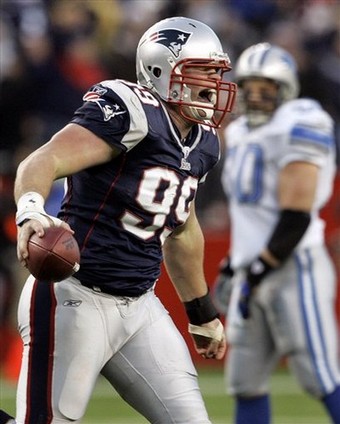 The Patriots have resigned D-Lineman Mike Wright to a four year deal. The deal is rumored to be worth over 7 million.
This deal is a good signing for the Patriots. He gives the Pats versatility in being able to play both DT and DE. Also with Seymour Butts and Vince Wilfork in the last year of contracts, it provides security for next year if they lose one or both players.
Mike Wright is a high motor guy who produces when he get his chance. Last year he had 2.5 sacks and 33 tackles which were career highs. The Price is Wright.