By: Charlie
The amount of different bets you can make on Super Bowl Sunday is truly mind blowing. I've made some silly ass bets in my life but I don't think it gets any sillier than betting on what color the celebratory Gatorade will be RED +800. I also enjoy that you can bet on who the winning coach will thank first, in hoping that our wonderfully surly and arrogant coach is the victorious one I'm hoping for THANKS NO ONE +800. Although I believe that even the genius in the hoodie is good enough to thank someone I think it's a pretty fun bet to make. You can also make bets on how long the anthem is, what song Madonna will sing first and will Madonna wear fishnet stockings. Those crazy bets, which are proof that America is the greatest country in the world, are not what I want to focus on this week. Instead I want to pay some attention to the cross-sport props. You know what the only thing better than betting on a game is? BETTING ON TWO GAMES AT ONCE!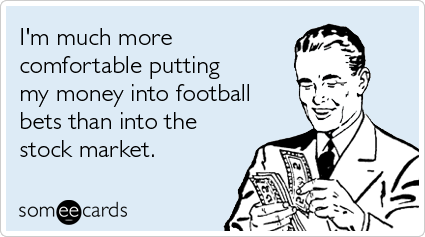 First I want to point out a bet that you should stay the hell away from at all costs. You can bet the over/under on who will score more, Wayne Rooney goals for Man U or Brandon Jacobs TD's. I don't think Jacobs will get any tuddys but there is no way that you can bet on a single play to actually score a goal in a soccer game. If the bet was will the long haired guy fall down and pretend he was hurt vs. Jacobs TD's I'd definitely take the soccer player, but not if he has to actually score a goal. STAY AWAY FROM SOCCER.
Vegas really likes when they can put the two teams from the same team together for their cross-sport bets so there are a lot of Celtics/Pats bets. With the way the Celts have been playing lately I have no faith in them and I really like the Pats player in most of them. I especially love TOM BRADY FIRST HALF COMPLETIONS +.5 VS. Kevin Garnett points. I'm looking for Brady to have 15-20 completions in the first and I don't think Garnett can be counted on for that many.
We have to get the NHL in on the action, right? One thing I'm pretty sure we can count on seeing in this game is some sacks. So I definitely want to take GIANTS AND PATS TOTAL SACKS +1.5 VS. Bruins/Captials total goals. The Caps are complete crap. I expect the Bruins to win this 2-0, maybe 3-0 and I don't think seeing 6 sacks combined in the Super Bowl is a stretch at all.
Last but not least let's work some Big Ten Hoops into our betting docket. Now, for those of you far from the midwest let me tell you something about Big Ten hoops. The games are close, the teams play good defense, and they never seem to score over 50. Also, the games are damn near unwatchable. That Michigan St/Illinois game the other night was probably the worst thing on television in the last 5 years. Well, other than Whitney. I digress, I'm going to pick the combined points of the NORTHWESTERN/ILLINOIS GAME -27.5 VS. Giants rushing yards. Let's assume it's a 52-50 game the Giants would still have to rush for 130 yards to win this bet. I know they have been able to rush the ball lately but they have had trouble most of the season, I think it's pretty solid to bet they will have less than 130 yards.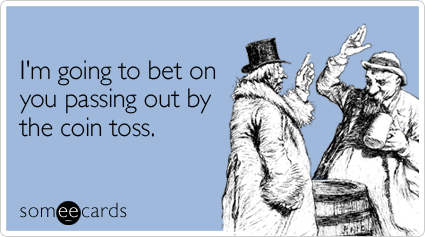 There you go friends, some pretty ridiculous betting picks for this year's Super Bowl. I also like the PATS -3 AND THE UNDER. Enjoy the game, try to gain less than 8 pounds and drink less than a case. GO PATRIOTS!!!